Materials -Bolts in ASTM A193 and Nuts in ASTM A194 (All Grades)



Scope

ASTM A193 is the standard specification for alloy-steel and stainless steel bolts used in high-temperature or high-pressure environments or other special-purpose applications. ASTM A194 is the standard specification for carbon and alloy steel nuts for bolts used in equivalent high-pressure or high-temperature environments. ASTM A193 and A194 bolts and nuts from Glaser and Associates are available in a range of grades, including B7, B16 B8 and B8M to meet different design, service conditions, mechanical properties, and high temperature requirements. ASTM A194 also covers the American Association State Highway and Transportation Officials Standard AASHTO M-292.

These bolts and nuts are designed, manufactured and tested to comply with the standards set by ASTM A193 and A194 for chemical composition, tensile and hardness properties and high temperature characteristics.

Grades

| | |
| --- | --- |
| Grade | Material |
| B7 | Alloy steel, AISI 4140/4142 quenched and tempered |
| B16 | Alloy steel, Chromium-molybdenum-vanadium heat treated |
| B8 | Class 1 Stainless steel, AISI 304, carbide solution treated |
| B8M | Class 1 Stainless steel, AISI 316, carbide solution treated |
| B8 | Class 2 Stainless steel, AISI 304, carbide solution treated, strain hardened |
| B8M | Class 2 Stainless steel, AISI 316, carbide solution treated, strain hardened |

B7, B8 and B8M are the most commonly used grades. The properties tables below provide more information on the differences between the grades.

Applications

The high-temperature, high-pressure performance of these bolts and nuts make them suitable for applications in process industries, such as petroleum and chemicals where they are widely used in pressure vessels, valves, flanges, and fittings.

Properties

Grade

Size

Tensile ksi, min

Yield, ksi, min

Elong, %, min

RA % min

B7

Up to 2-1/2

125

105

16

50

2-5/8 - 4

115

95

16

50

4-1/8 - 7

100

75

18

50

Up to 2-1/2

125

105

18

50

B16

2-5/8 - 4

110

95

17

45

4-1/8 - 7

100

85

16

45

B8 Class 1

All

75

30

30

50

B8M Class 1

All

75

30

30

50

B8 Class 2

Up to 3/4

125

100

12

35

7/8 - 1

115

80

15

35

1-1/8 - 1-1/4

105

65

20

35

1-3/8 - 1-1/2

100

50

28

45

B8M Class 2

Up to 3/4

110

95

15

45

7/8 - 1

100

80

20

45

1-1/8 - 1-1/4

95

65

25

45

1-3/8 - 1-1/2

90

50

30

45

Element

B7

B8

B8M

Carbon

0.37 - 0.49%

0.08% max

0.08% max

Manganese

0.65 - 1.10%

2.00% max

2.00% max

Phosphorus, max

0.035%

0.045%

0.045%

Sulfur, max

0.040%

0.030%

0.030%

Silicon

0.15 - 0.35%

1.00% max

1.00% max

Chromium

0.75 - 1.20%

18.0 - 20.0%

16.0 - 18.0%

Nickel

8.0 - 11.0%

10.0 - 14.0%

Molybdenum

0.15 - 0.25%

2.00 - 3.00%




Here are the finishes we stock, or frequently sell:
Our Quality Program is ISO 9001:2008 certified and we can provide 100% domestic A193 B7 studs with full Material Test Reports (MTR`s) and plating certifications; plus requests for DFARS approved countries of origin; or requests for [no China" material. We also offer imports for competitive pricing.
We stock all of the associated hardware including A194 2H heavy hex nuts; F-436 flat washers and lock washers in the assorted finishes. We can assemble the nuts and washers if desired, or pack the order to your Customer`s specification.
WE CAN PROVIDE IN FOLLOWING MATERIAL & GRADE.
MATERIAL GRADE
Stainless steel 304 nuts & bolts 304 , 304L
Stainless steel 316 fasteners, nuts & bolts ( Marine grade ) 316 , 316L , 316Ti , 316S31 , 316S33
ASTM Grade heavy hex nuts & bolts ASTM A193 B8 , B8M , B8T , B8C , B6
We have below Bolts & Nuts :
Fasteners Stud Bolt
Stud Bolts
Heavy Nuts
Stud Bolts With 2 Nuts
Hex Bolts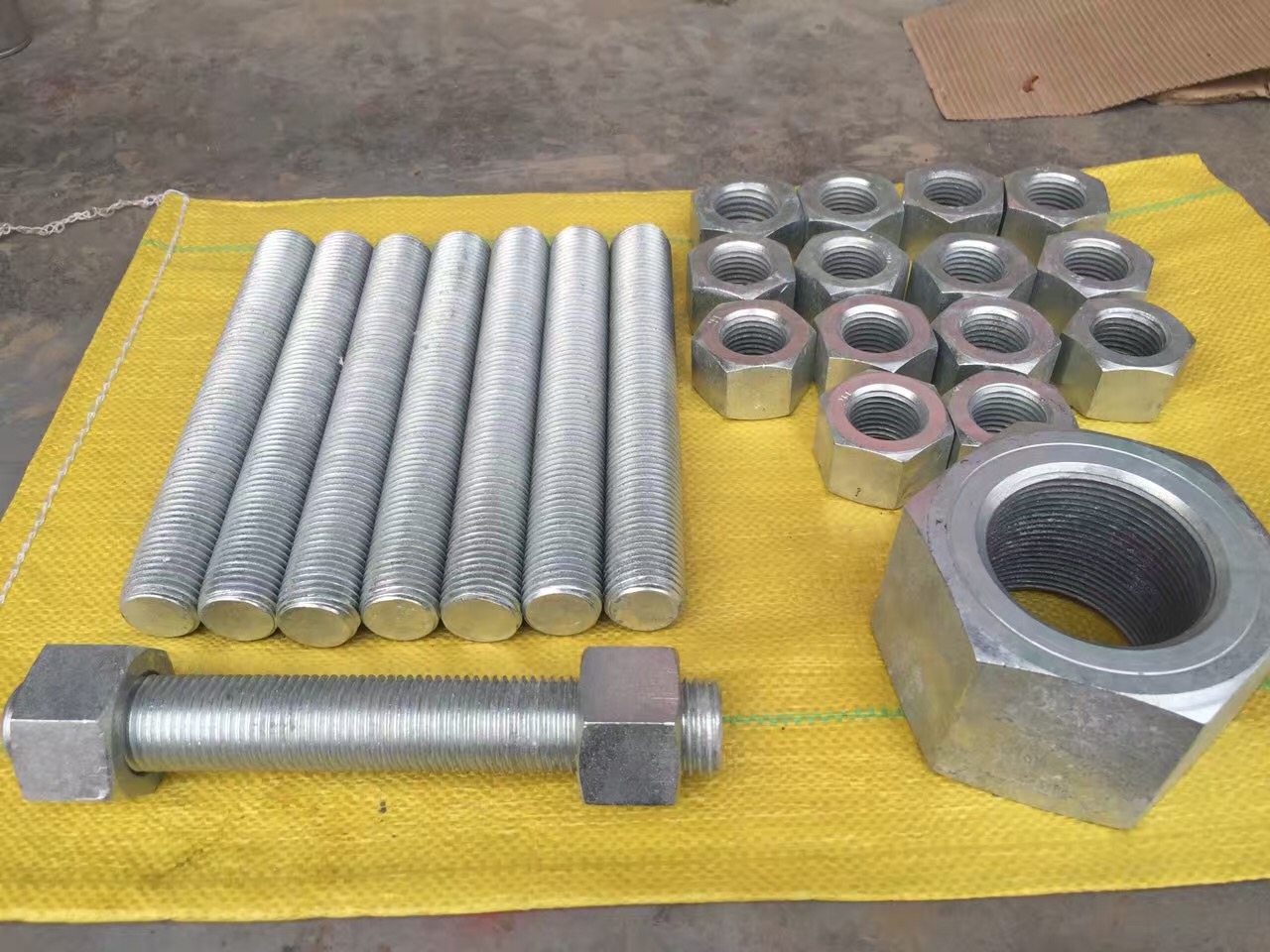 Looking for ideal Alloy Steel Gr B7 Stud Bolt Manufacturer & supplier ? We have a wide selection at great prices to help you get creative. All the B8M Stud Bolts with 2H Nuts are quality guaranteed. We are China Origin Factory of Hex Bolts with Heavy Hex Nut. If you have any question, please feel free to contact us.
Product Categories : Bolts & Nuts > Stud Bolt