Slip On(so) Forged Carton Steel Flanges
Asme B16.5

we Manufacturing inventories an entire line of Carbon and ASME B16.5 Stainless Steel pipe flanges. flange include:
A350 Lf2 Lwn Flange,A105n Weld Neck Flange ,Asme B16.5 Forged Flange,Thread Steel Fitting & Flange,Ansi Slip On Pipe Flange

Stainless Steel Raised Facethreaded Flange, Steel Flange Weld Neck Flange,Spectacle Blank Spectacle Blind Flange,
Stainless Steel Plate Flanges ,Pandle Spacer Spacer & Spade Flange and etc.

Flange are disc-shaped fittings that are commonly used to build piping systems. Flanges can add support to a pipeline, close or block an existing pipeline, or they can be used for creating joints and attaching additional pieces to the system. When connecting to a system, flanges can be bolted or welded together, and there are 6 basic types of flanges that are used for different piping systems.
In plumbing, for instance, flanges are often used to build and connect plumbing pipelines, and they`re also used to connect fixtures to the water supply. Toilets all commonly use a special type of flange called a toilet flange, and there are also flanges designed for showers and sinks.
6 Basic Types of Flanges
Although there are many different types of flanges that are used for a variety of pipeline projects, there are six that are the most common.
Threaded Flange: Threaded flanges are similar to slip-on flanges. They slide over a pipe, but no welding is required. This is the biggest advantage of threaded flanges. They`re often used for smaller pipes and in areas where welding would be dangerous. Because there is no welding,the threaded flange is typically used in low pressur
Lap Joint Flange: Lap joint flanges are similar to slip-on flanges, but they do not have a raised face. In terms of pressure holding, these are more commonly used with low pressure
Welding Neck Flange: These types of flanges are used in high-pressure systems, and they`re used to take stress off the pipe system. The welding neck flange has a neck that is welded to the pipe base, and due to this they provide more strength to the fitting. This type of flange is considered a [low turbulence" flange, because it increases flow
Blind Flange: The blind flange is used to seal off a pipe system. Usually, they are also incorporated into a system to provide fast access to the interior of the system or to stop the flow
Determining Flange Ratings
All flanges are rated according to their pressure rating and based on standards set by the ASME. Current ASME standards B16.5, used for normal pipe sizes between ½" and 24", and B16.47, normal sizes above 24" call for flanges to be made out of forged metals.
Flanges are also rated by pressure class, set by the ANSI. For B16.5 flanges, there are 7 pressure classes, 150, 300, 400, 600, 900, 1500 and 2500, which are based on the material the flange is made of and other dimensional factors. This measure doesn`t refer to the psi that the flange is designed to handle; for instance, the maximum pressure in psi for the Class 150 flange is 290 at temperatures below 100 degrees.
The type of flange that you choose depends, of course, on the type of work that you are doing. Flanges used in the oil and gas industry are required to be stronger and handle greater levels of pressure. Plus, the type of flange, including the weld or bolting can contribute to ASMI rating.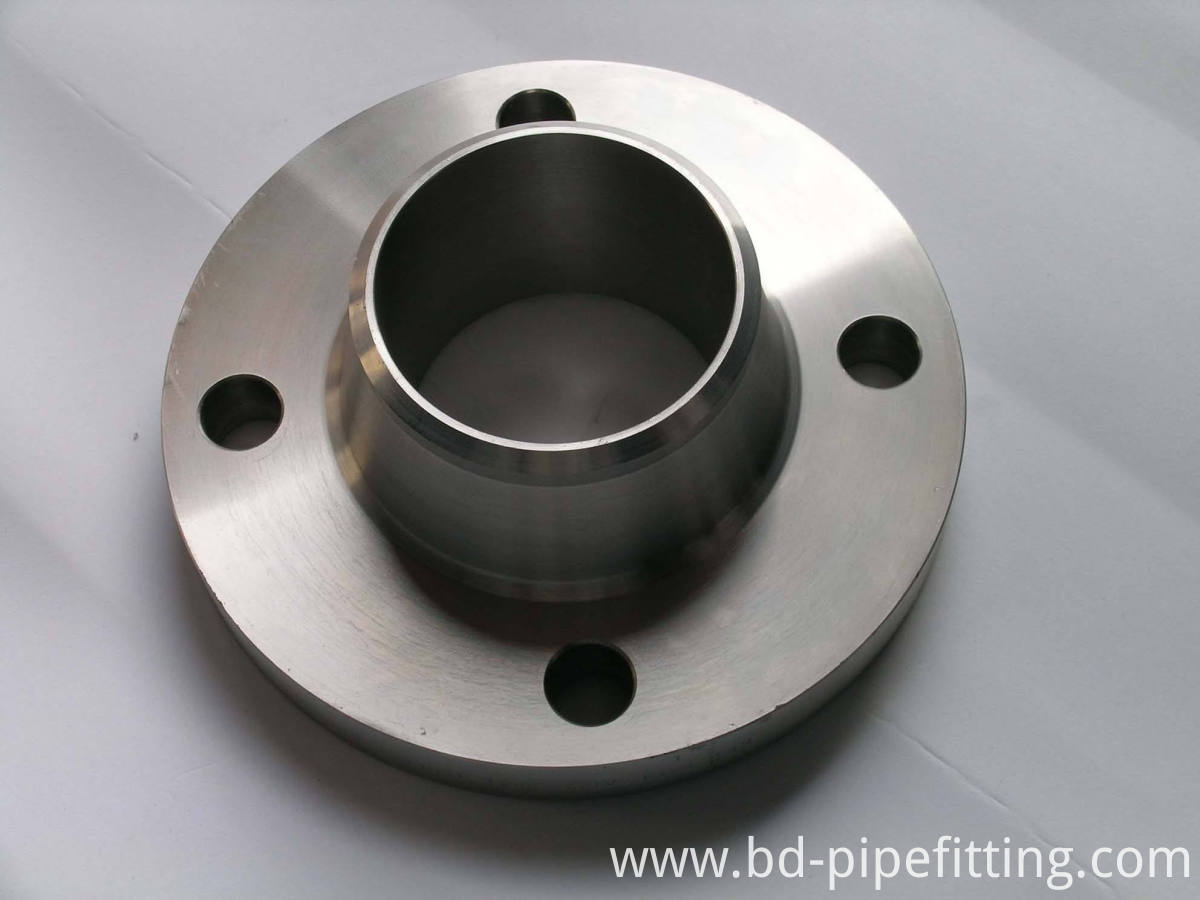 Looking for ideal Carton Steel Pipe Flange Manufacturer & supplier ? We have a wide selection at great prices to help you get creative. All the Pad Type Flange are quality guaranteed. We are China Origin Factory of Loose Hubbed Flange. If you have any question, please feel free to contact us.
Product Categories : Steel Flange > Flanged Outlet